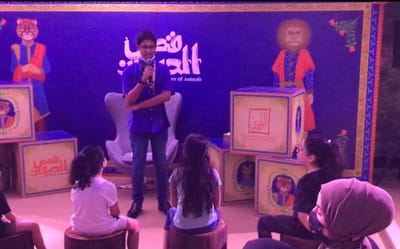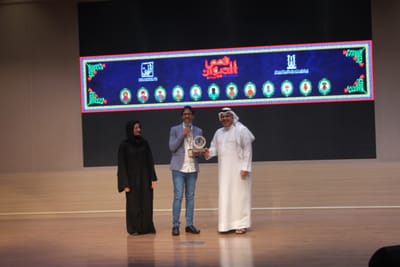 A great effort in embracing folklore of diverse cultures of communities and nations.
It's none other than the Sharjah International Narrator Forum, an annual event organized by the Sharjah Institute for Cultural Heritage under the patronage of H H Dr. Sheikh Sultan bin Muhammad Al Qasimi, Supreme Council Member and Ruler of Sharjah. The 21st edition fell on the 21st year of the 21st century.
Under the theme - animal stories, workshops, government posts, storytelling shows, and dialogue sessions were seen in abundance and brought together to one table within its scope, and within its surroundings.
Having been able to work with performers of stupendous experience and energy, I should say was definitely a force to reckon with. The non-informal learning, undeniably, stimulated my creative and innovative capacities, as a 13-year-old author, who was invited to be part of such exemplary efforts.
The cross-sectional cooperation and the environment presented me with enough exposure to illustrative examples, my engagement during the past three days, made me think that I am no longer a potential philosopher, writer or an entrepreneur.
" In a world where many think that we children WILL CREATE - WILL CONSTITUTE IN THE FUTURE, I was already aspiring! "
- Sanith Santhasa
Meeting with Dr. Abdul Aziz Al Mussalam, the Chairman of the Sharjah Institute for Heritage to present the first copy of my third publication ''An Anthology of Expressions" was yet another memorable moment at an event, where the symbolism of cultural values was reiterated.